Restoration & Conservation
We have over thirty-five years of experience in the field of antique metal restoration, including work on silver, brass, bronze, copper, iron and pewter objects from the 15th to 20th century. Specialties include: early American and European silver, brass and bell metal candlesticks, fireplace equipment, and weathervanes.
Please call or e-mail for inquiries.
---
Brass & Bell Metal Restoration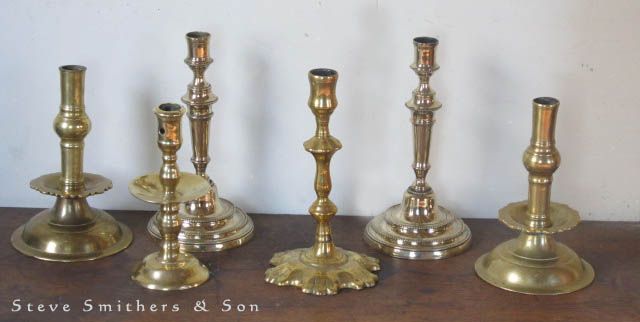 A sampling of early candesticks we have restored.
---
Brass & Bell Metal Restoration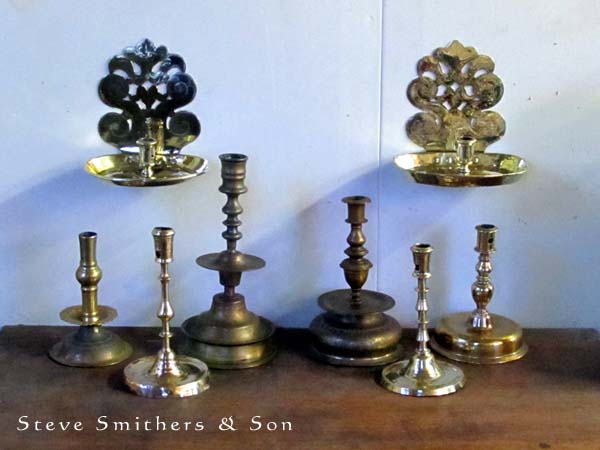 Recent restoration projects dating from 16th-18th century
---
Silver Restoration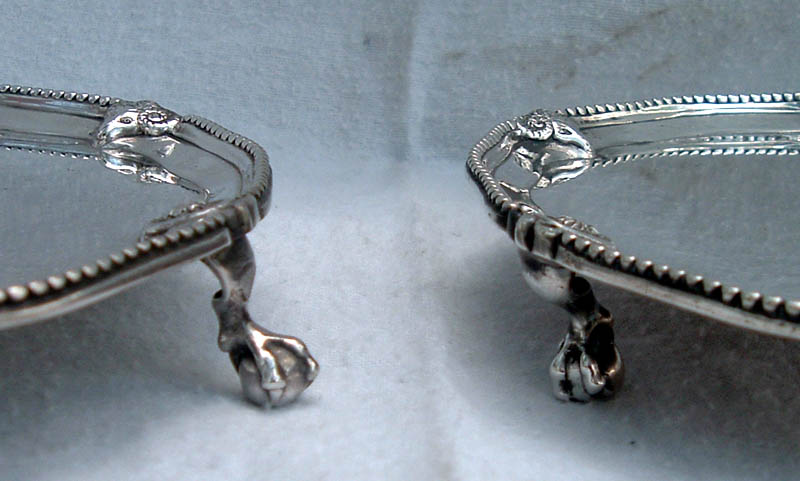 A pair of American silver salvers, before & after.
---
Lighting Restoration

To be repaired, polished, and rewired.
---
Home Page Tableware Lighting Upcoming Events Media Presentation Pieces and Custom Commissions Restoration
Contact & Ordering About the Artist Available for Purchase